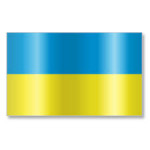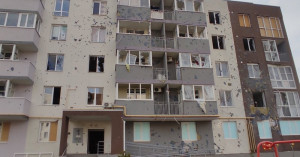 We are collecting aid of 1,000,000 hryvnias to replace the windows and doors damaged in the explosion in the house 11/6 of the city of Bucha on the street B. Hmyri. Today, in the liberated settlement of Bucha, Kyiv region, the racists have left a real catastrophe.
The Good Unites Charitable Foundation has decided to help the owners of apartments in this house, we urge you to respond and help caring people from around the world. The damaged house should be prepared for the winter — so that residents have the most necessary things for the first time to live in apartments, the main thing is to replace windows and doors. It takes 1,000,000 hryvnias to install it in the Nova Bucha residential complex (building 11/6, 1 entrance).
THE COLLECTION PROGRAM IS ATTACHED. 25000 UAH RECEIVED, THE DOOR TO THE FIRST PIVID'IZD IS CLOSED
For a given hour, the officials of the city for the sake of
Details of the Good Unites Charitable Foundation:
PayPal, Wise (TransferWise) $  

€ :
PayPal  :
Wise :
Crypto wallets
In the first entrance of this house need replacement: 1 entrance large double doors to the entrance, 16 windows, 16 balcony frames, 16 doors on balconies, 16 windows with balcony blocks (at the entrance from balconies to rooms), 4 window blocks on balconies (size from ceiling to floor).
The Good Unites Charitable Foundation is launching a program to help the residents of this building in Bucha.
House on video:
For the manufacture and installation of windows and doors in a 1-room apartment according to the budget of the company «Olta» Kyiv, the cost is 87879.22 hryvnias. UAH 1,000,000 must be collected for the manufacture and installation of metal-plastic structures in the apartments of the first entrance and 1 entrance door to 1 entrance. (the amount as of June 6, 2022, as the calculation of the cost of metal-plastic structures is made in euros, and building materials are becoming more expensive every day). If there is inflation, the rise in prices for materials and services, this page will be updated.
The manufacturer is ready to provide a discount on the manufacture of windows and doors for the entrance of the house, provided you order the number of windows in one order more than 40 designs! So, the All-Ukrainian Charitable Foundation «Good Unites» announces a fundraiser to order and install windows and doors in this house!
You can help right now! Help >>>
See full budget Windows and doors in 1 room apartment profile WDS:
Photo of the house: