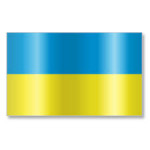 All-Ukrainian Charitable Foundation «Kindness unites»
Our Foundation helps people in difficult and critical situations for free. Psychologist help online.
We know that sometimes it is bad in the soul, but there is no means to contact a psychotherapist.
We help for free!
But for free work a psychologist needs money to live on. Please help our Foundation to raise money to continue helping people by paying for the work of psychologists.
Thank you all!
The All-Ukrainian Charitable Foundation acts to help and support those in need. In particular, we provide assistance to the soldiers of the Ukrainian army in the area of ??the anti-terrorist operation: we collect money to buy all the necessary items — food, armor, medicines, clothes and much more. Anyone can join the good deed and donate to the Ukrainian army.
In addition, we provide assistance to medical institutions for the treatment of persons injured in the ATO zone — soldiers and civilians.
We cannot remain indifferent, and therefore we help everyone who is going through difficult times because of the hostilities in eastern Ukraine — we support the families of the dead Ukrainian soldiers and help immigrants from eastern Ukraine.
The Charity Foundation "Kindness Unites" collects funds for help from various sources — we collect charitable donations from citizens, businessmen and various companies and organizations, purchase all the necessary items and equipment and send them to the ATO area or medical institutions.
The Kindness Unites Charitable Foundation team accepts any help from everyone. Support our foundation with a feasible contribution!
Essential elements for money transfer:
Write to us kindness.unites@gmail.com
Our adresses:
Ukraine, Kyiv, Marshal Rybalko street, 1-30, 04116. Phone +38 044 361-69-96.
Ukraine, Chernivtsi, Gaidara street, 1D-204, 58029, Phone +0372 90-66-06.